Based on proven MonoJet's technology and components, a MultiJet-40, MultiJet-120 and MultiJet-160 devices were developed. These devices allow treatment of respectively 40, 120 and 160 mm wide surface with the same efficiency as standard MonoJet device.
These devices create a "plasma curtain" allowing treatment of large surface.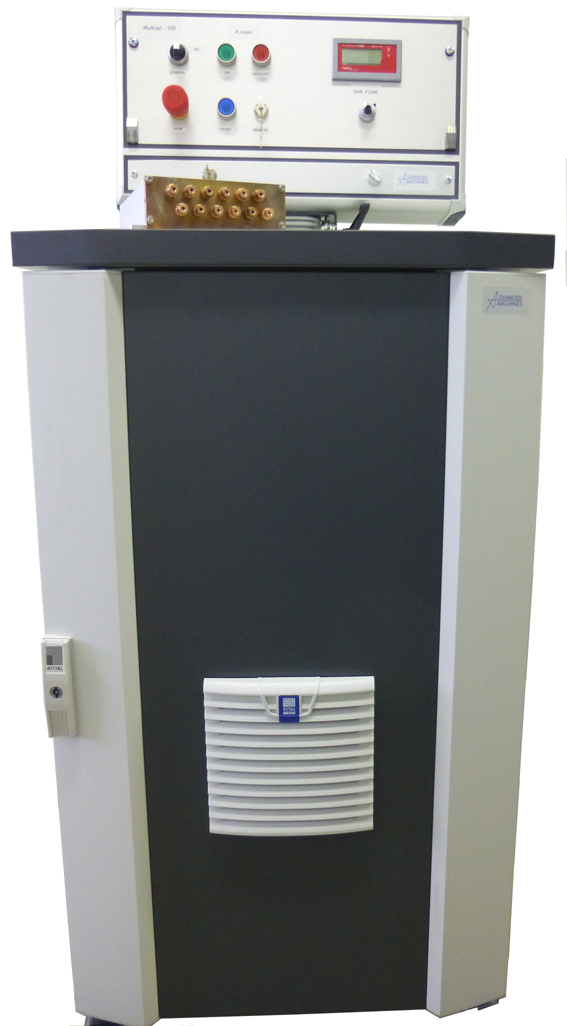 Technical Data
 
Power in plasma, fixed
< 5.5 kW
 
Plasma creating gas
air*
 
Plasma gas debit, variable
120 to 240 l/min
 
Treatment width
up to 120 mm
 
Power supply to plasma
 
generator flexible connection
3 meters standard
 
Cooling medium
water or air
 
Cooling water debit
> 6 l/min
 
Dimensions of control cabinet, W x H x D
19" x 300 mm x 500 mm
 
Plasma generating unit, W x L x L
120 x 100 mm x 150 mm
 
Weight
~ 30 kg
* MultiJet accepts also usage of other gases and their mixtures.